Extraordinary Care
Above and beyond care requires loving hearts and donations to enable these extraordinary needs to be met.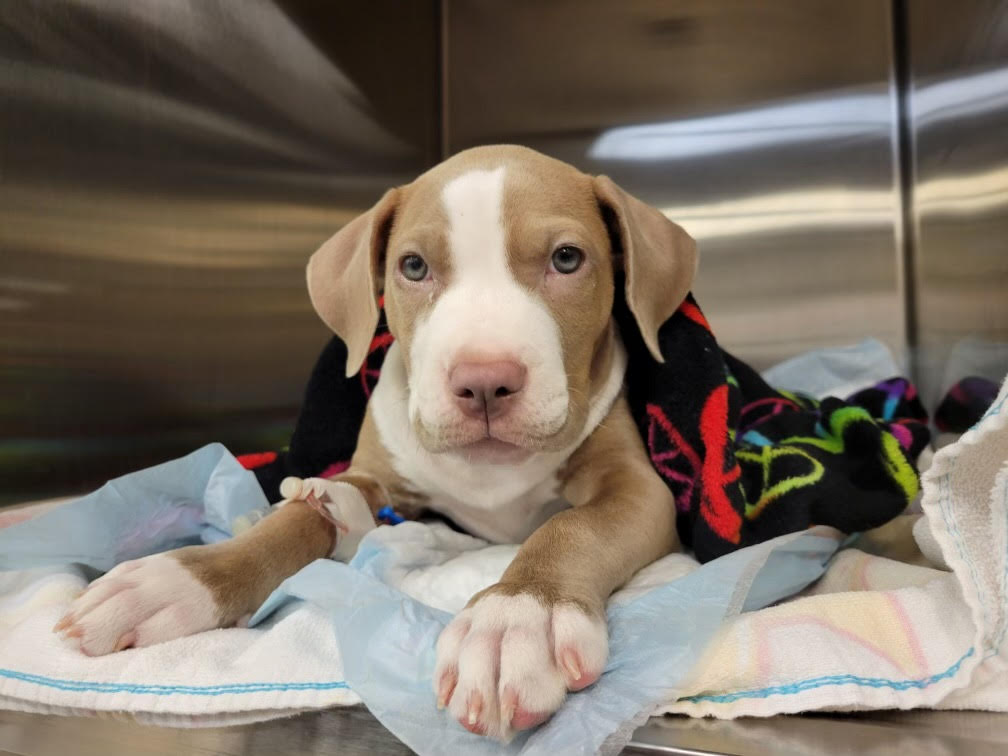 Penny
Meet Penny! She only has a little time without your help. We have to rescue her.
Penny swallowed pennies which are very toxic to dogs and needs emergency surgery right now.  Otherwise, Penny is perfectly healthy and, as you can see, such a sweet angel.
PLEASE DONATE TO RESCUE PENNY.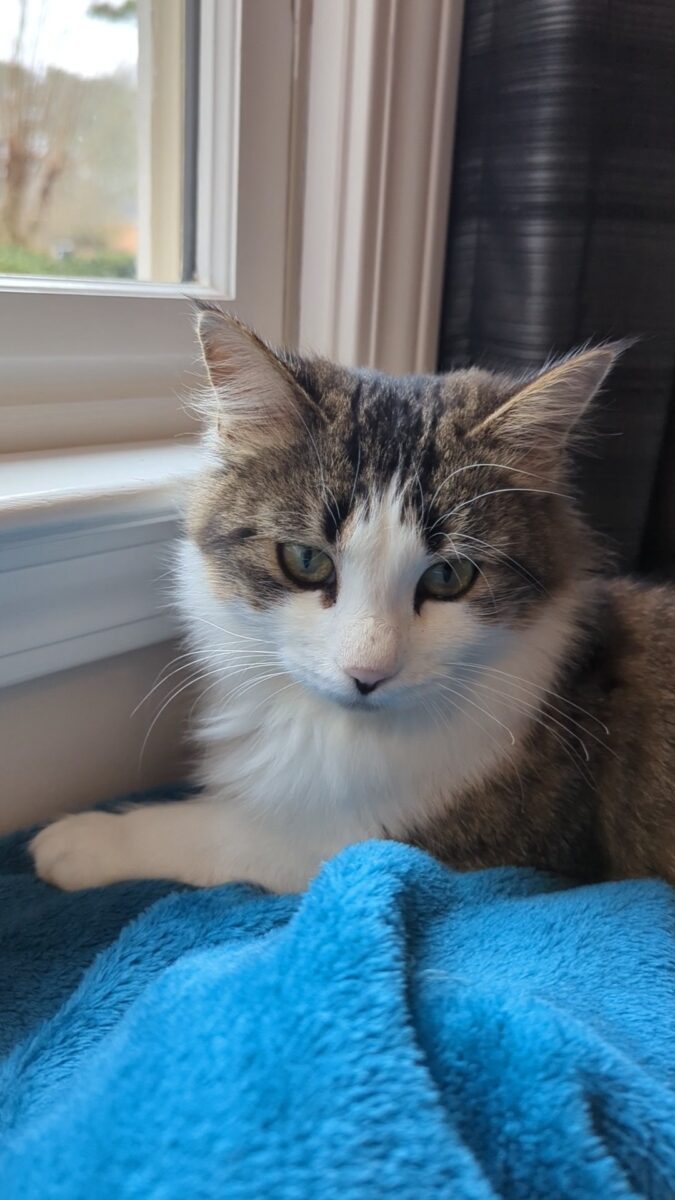 Marta
After Marta and her 6-month-old kitten Greta were surrendered to us, we realized that poor Marta had a severely broken tail. Although she doesn't appear to be suffering, the vets determined that she will need the end of her tail amputated.
Without this surgery she will likely develop pain and complications. Please donate to help this sweet and loving kitty so she can finally have a healthy life and find a forever home!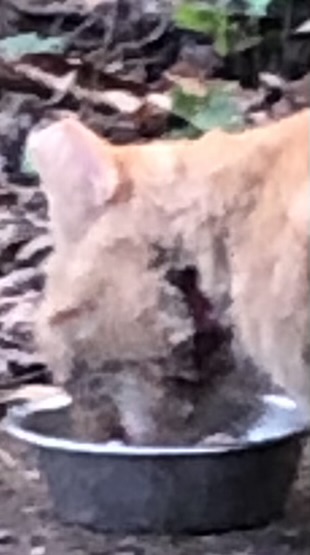 Willoughby
Feral guy with a gash on it's neck
Update 11/22/22:
Our feral colony caretakers have definitely seen it all injured and sick animals recently.  Cats that live in these colonies get fed by FHS but getting medical treatment is just beyond our means to provide.  These cats have a very hard life and we try to help them as best we can.
This big boy has a big gash on his neck.  Our colony caretaker is trying to trap him to get him to the vet for treatment.
If you have a heart for these cats which have a very hard life, please consider donating to his surgical costs.  We estimate his surgical needs to be around $400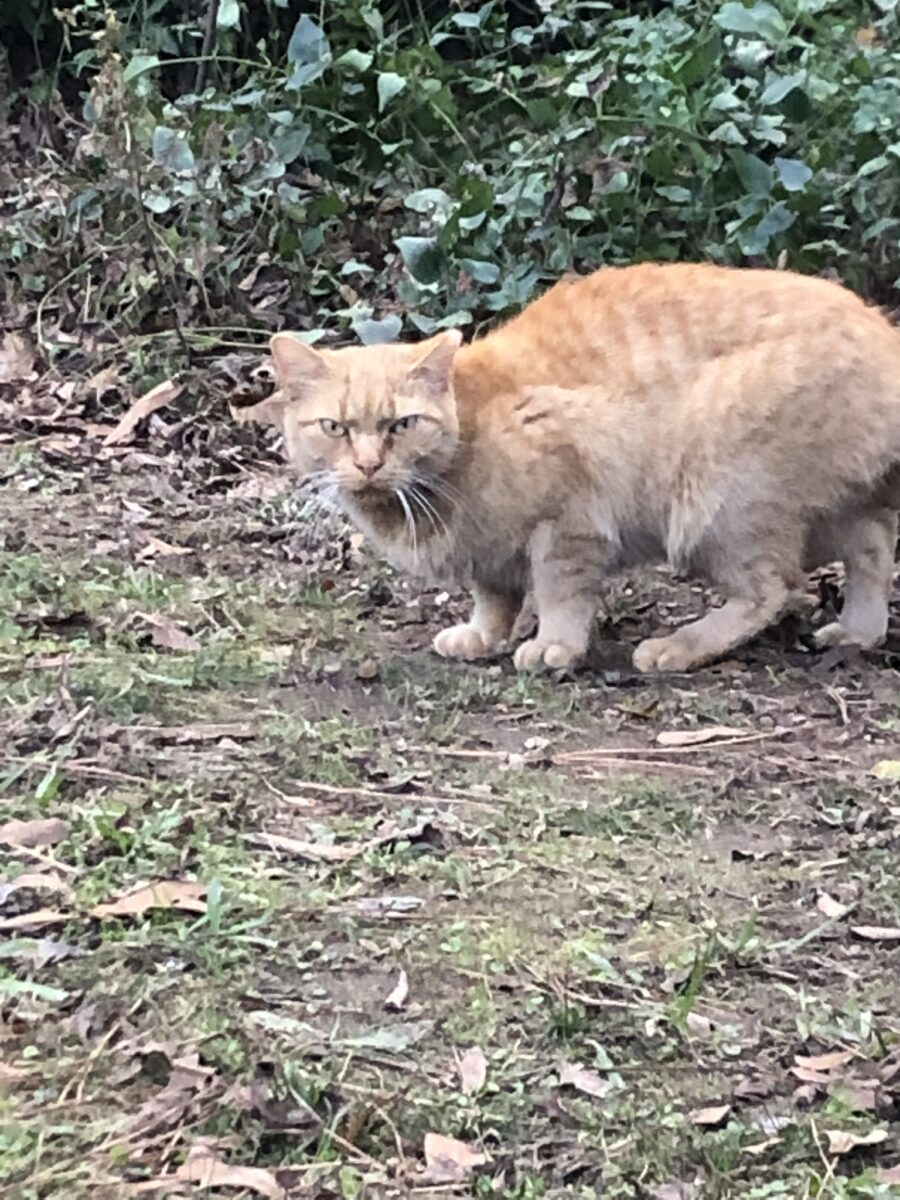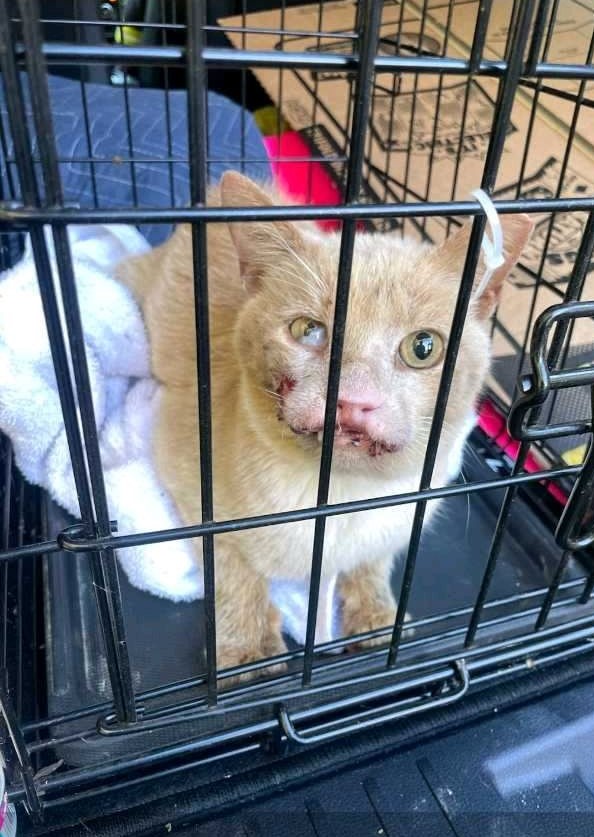 Save
Sommer

Somerby
One last chance for

Sommer

Somerby
Update 11/4/22:
We found out more information about Sommer – turns out – he as found around Peachtree City Somerby Assisted living community.  The residence fell in love with him so we're going to call him Somerby.
He still can't decide between head butts and food and is very affectionate.  One of his ailments is Rodent Ulcers (read more) which is treatable but is a nasty infection and may require surgery to get his jaws in working order.
—
Sommer was originally brought to the vet for euthanasia but then Sommer started interacting with other cats and headbutting the staff for attention.  He has a hard time deciding if he likes being pet or being fed.
He was put on antibiotics and other medications yesterday and will be reevaluated on Tuesday 11/1/22.  We are asking for two things, 1st we need donations to help with his constant medical care and 2nd a willing foster home with no other pets in the home which is calm with low activity.
Sommer has medical issues but his spirit is 110%. He needs constant medical support right now to make an anticipated recovery. Without this care, he doesn't have a future.
Here's a summary of how generous our community is for our extraordinary needs animals!
| Medical Fund | Amount |
| --- | --- |
| Buffington | 277 |
| Dog Fosters | 965 |
| Jolene the Parvo Puppy | 122 |
| Marta | 153 |
| Mirabel | 3000 |
| Pepper | 479 |
| Puddin | 1136 |
| Sommer | 2208 |
| Willoughby | 444 |