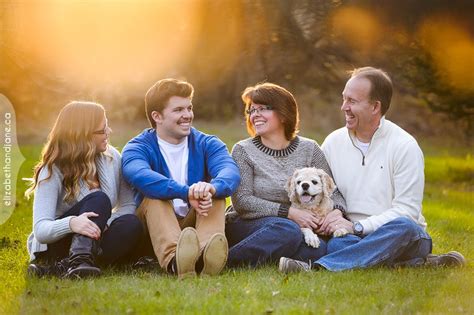 Make a lasting impact
When you name Fayette Humane Society as a beneficiary, you're impacting the lives of the animals in our community and keeping true to your values, investing in those you hold dear.
If you've made the decision to leave a legacy gift, please include the following information in your bequest or beneficiary documents:
Our legal name: Fayette Humane Society
Our EID (tax ID number): 58-1592706
Our address: P. O. Box 244, Fayetteville, GA 30214
Be sure you specify instructions for your pets!
Pet Guardianship is very important! Don't leave their lives up to someone else.
Be sure to specify pet guardianship instructions in your will!

We recommend FreeWill, a service to allow you to make a will, for free!  FreeWill makes it easy to make impactful bequests to our organization, as well as designate your pet guardianship plan for your pets.
It only takes about 20 minutes, or less, at no cost to you, and includes the necessary language to save animals for years to come.
Simply click the FreeWill link immediately below and choose Make my Will.  We thank you for considering a bequest to Fayette Humane Society!
Don't leave something as important as your pet's guardianship to chance, make your will today!
Your content goes here. Edit or remove this text inline or in the module Content settings. You can also style every aspect of this content in the module Design settings and even apply custom CSS to this text in the module Advanced settings.
By Sarah Kessler, a contributing writer to joincake.com
It's human nature to avoid thinking or talking about death. But death is something we all face at some point, and it's something that we should all plan for. 
Unfortunately, one of the reasons pets end up in shelters is because their owners didn't create emergency plans for their pets' care. If you want to ensure that your pets continue to receive the kind of care and affection they deserve if you pass away, it's important to create these plans for your pets. 
So how can you plan for your pets' care if you pass away? We'll outline the key points to consider, below. 
Choose a temporary and permanent pet caregiver
When you're thinking about who will take care of your pets when you're gone, you'll want to identify two people: one to take care of your pets temporarily and one to adopt your pets permanently. 
The purpose of choosing a temporary caregiver for your pets is that they can be someone who lives nearby and can take care of your pets' needs in the short term. This is crucial for the hours and days immediately after you pass away. 
A permanent caregiver will then step in to adopt your pet. Ideally, this would be someone who has interacted with your pets in the past and shown themselves to be excellent caregivers. 
When you're deciding who you want to adopt your pets permanently if you die, ask yourself these questions: 
What kind of household is your pet used to, and does the permanent home you're considering match that environment? 

Is your pet good with other pets and children? 

Do your pets need to stay together, and if so, can the person you're considering adopt multiple pets? 

What special needs does your pet have, and can the person accommodate those needs?

What are the person's views on pet care topics like euthanasia, and do they match your own? 
Sit down with the people you're considering as your emergency and temporary caregivers to make sure they're completely comfortable with the responsibility–especially the person who you want to permanently adopt your pet. 
Make sure others know about your plans
Once you choose a temporary and permanent caregiver for your pets, you should make sure that people in your life know who to contact in an emergency. You can do this by speaking with your friends and family in person, or you can create an emergency notice card that you keep at home and in your wallet. 
Your emergency notice card should include your permanent caregiver's name and phone number. You'll then need to make sure that your emergency caregiver knows who the permanent caregiver is, and vice-versa, so that they can communicate in the event of your death. 
Write down instructions for caring for your pet
Every pet has slightly different needs. If you pass away or are unable to care for your pets, you want the person who steps in to know exactly what to do. 
You can create a simple "guide" to caring for your pet, including all of the following information: 
The name of your pet's veterinarian and their contact information

Your pet's dietary needs (how much food they receive each day, at what times, and what type of food it is)

Any allergies your pet may have

Your pet's exercise needs 

Where your pet sleeps at night

Whether they know how to use a doggy door to go outside by themselves

What medications your pet takes, including monthly heartworm treatments

Any specific likes your pet has (baby carrots, ice cubes, etc.) 

Any specific dislikes your pet has (going in the car, etc.) and how you help them cope with those dislikes
Designate a power of attorney for your pet's care
A power of attorney for pet care lets you choose someone who will make decisions regarding your pet if you're unable to do so. Power of attorney documents are relatively simple to create, and they ensure that your pet's care is in good hands. 
This person is also responsible for carrying out any of your final wishes regarding your pets, including relocating them to their permanent home. 
You can designate your emergency caregiver to act as your pet power of attorney if they're willing to take on that role. 
Add your pets to your will or trust
A will or trust can make your final wishes for your pet legal and official. Both options let you designate funds for the care of your pet. However, a will only goes into effect after your death, while a trust can go into effect while you're still living. 
If you are incapacitated in the hospital, for example, your power of attorney can step in and use the funds set aside by your trust to care for your pet. This can be very useful if you're incapacitated for a long period of time and unable to make decisions about the care of your pets. 
If you can't find a permanent home for your pets
It's not uncommon to have no one in your life who would be willing or able to adopt your pets when you're gone. If there's no one to adopt your pets, you have other options. It's still a good idea to designate an emergency caregiver, if you can, who can step in to carry out these plans. 
One option is creating rehoming instructions for your family and friends to follow. You'll write a list of the traits you want in a new home for your pets, and they'll do their best to find a suitable home. There are plenty of loving families out there who might make a perfect home for your pet. 
If your pet is elderly or has special needs, or you're concerned they might not be adopted quickly, you also have the option of a charity or organization. There are many different non-profit organizations that focus on helping pets in this exact situation, including the following: 
There may also be local organizations in your immediate area. 
It's a good idea to contact the organization you choose to ask them any questions you have and make sure they're a good fit for your pet. 
Ensuring the Best for Your Pets
Creating comprehensive plans for your pets is one of the most selfless and responsible things you can do as a pet owner. Although it's not pleasant to think about our pets living without us, it's important to ensure they continue to receive the quality of care you want for them, even after you're gone. 
Sarah is a writer at JoinCake.com, an end-of-life planning website with free resources and information on how to estate plan and honor loved ones' final wishes.
Fayette Humane Society has been working with

FreeWill

, mentioned in Sarah's article, to get a will for free.
Be sure to specify pet guardianship instructions in your will, for them.  Get started today by clicking "Make My Will" below.